Description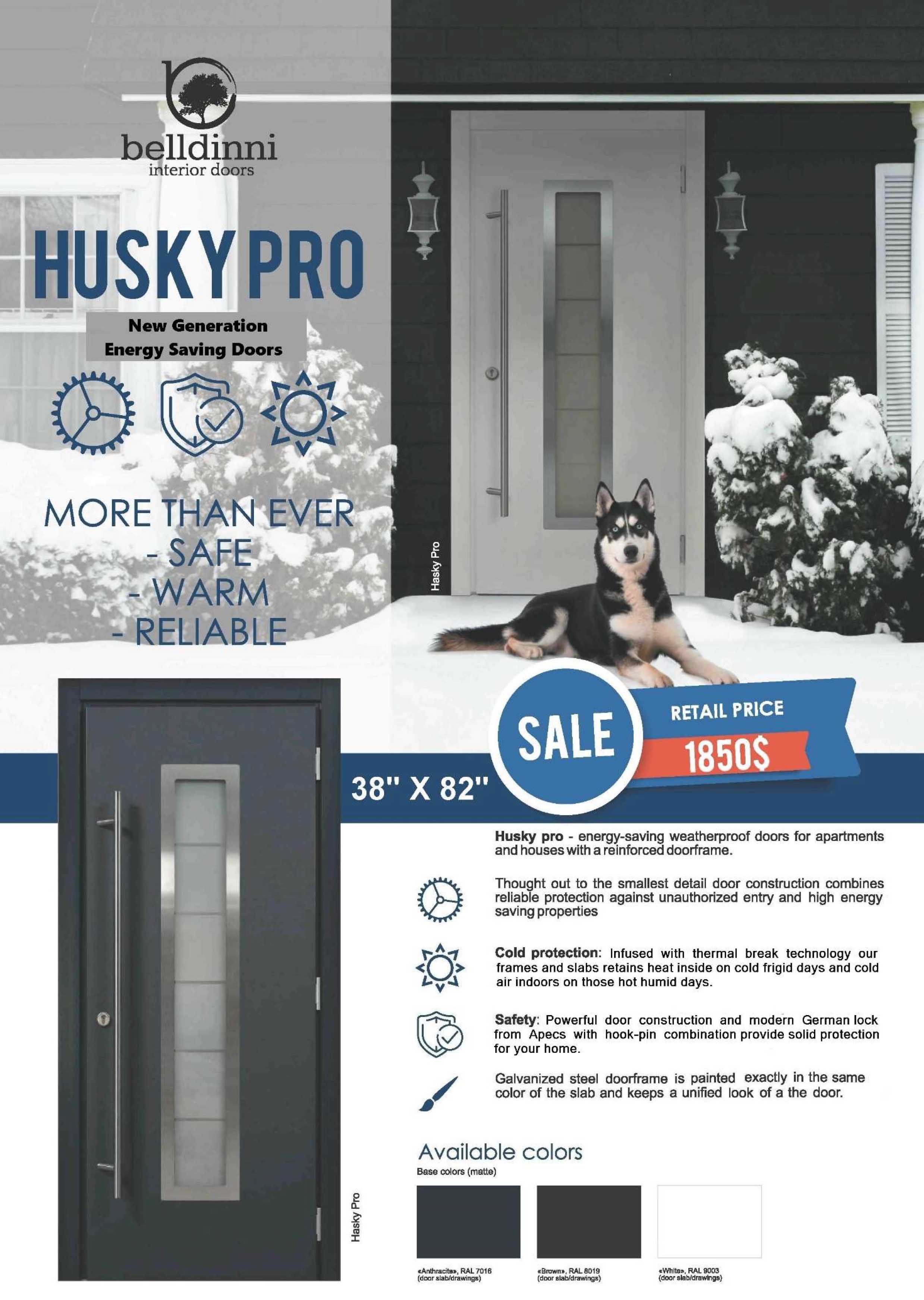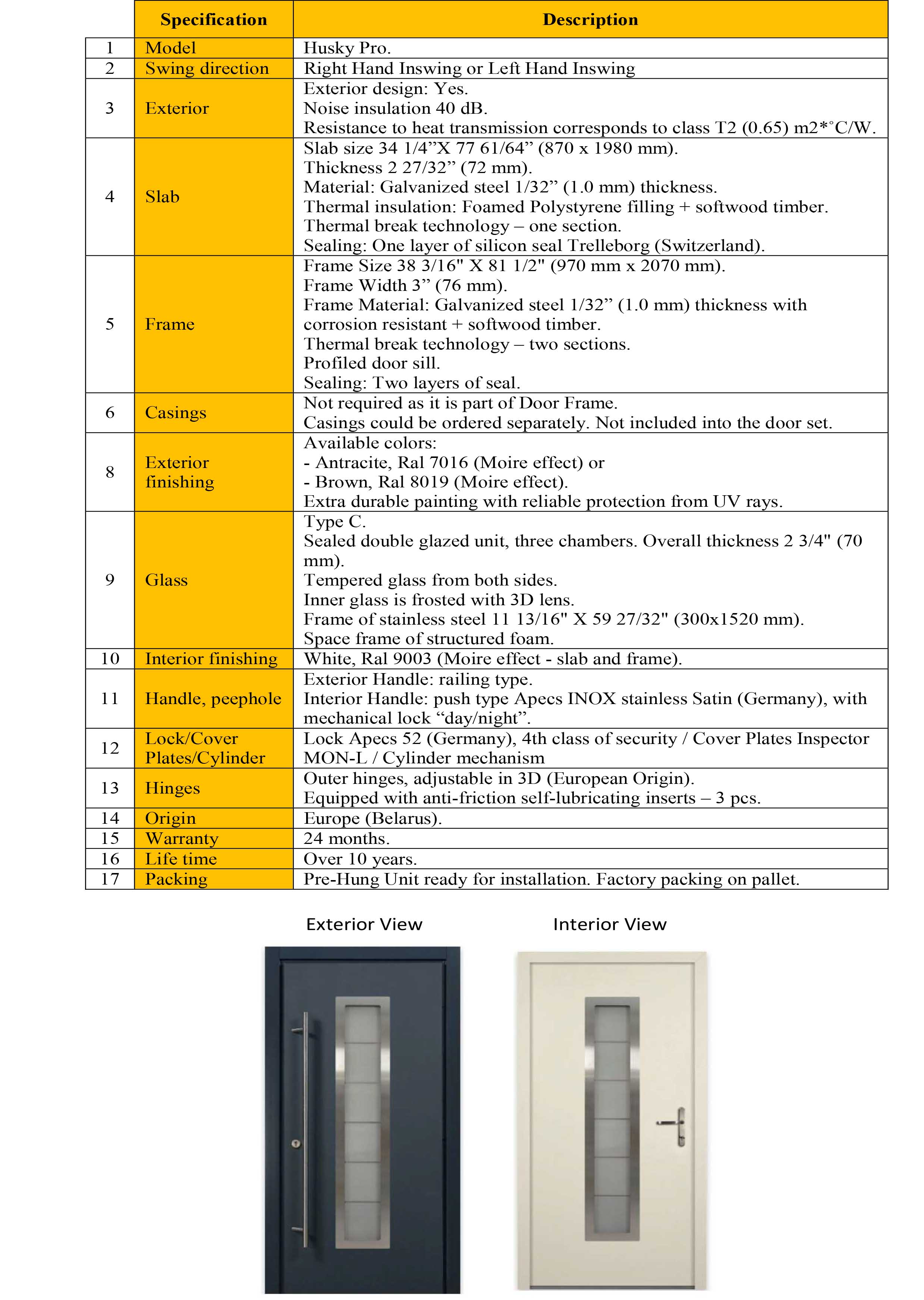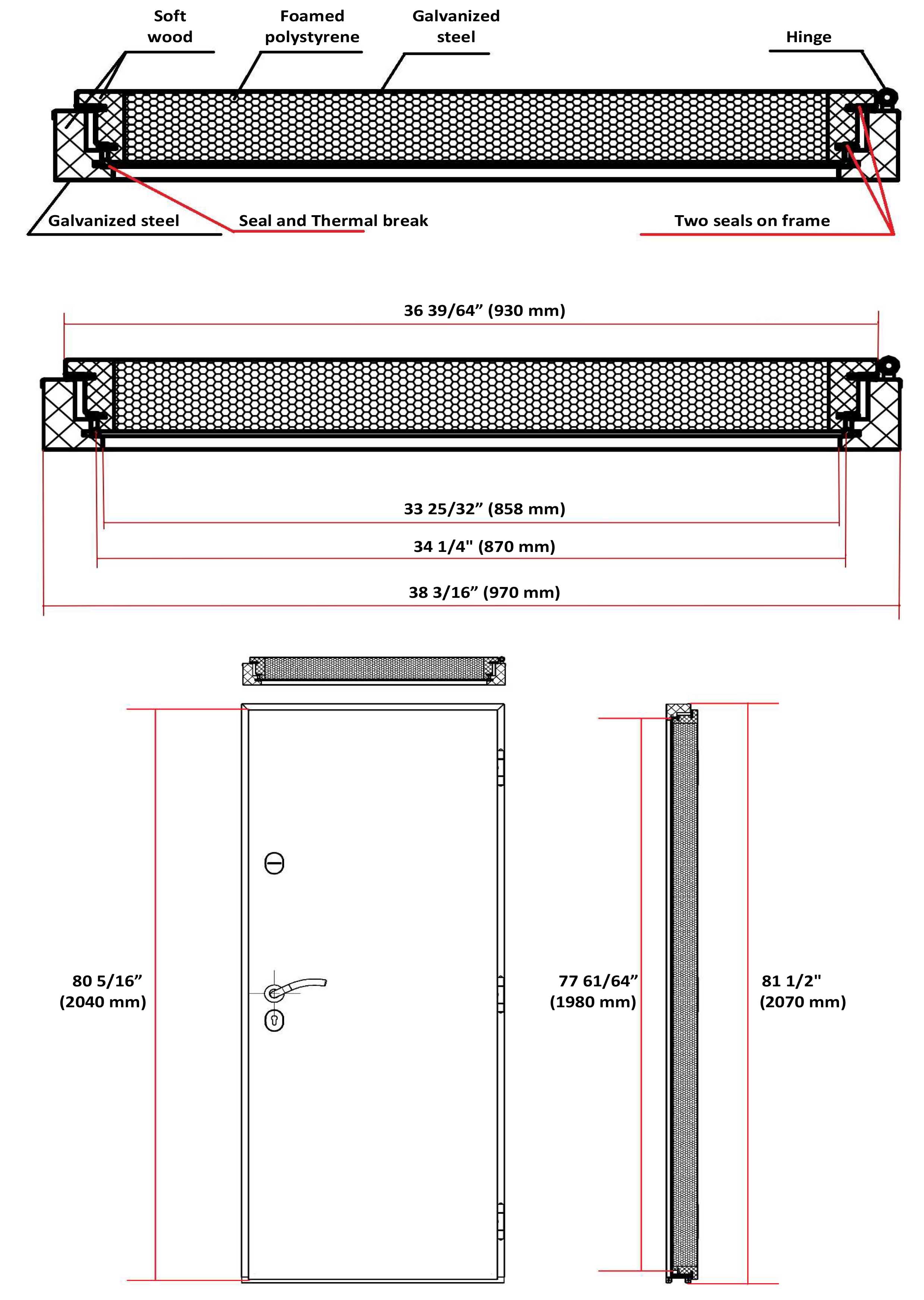 Entrance steel door
Husky pro is an energy-saving weatherproof door with а reinforced doorframe, for appartments and houses.
Swing direction: Right Hand Inswing or Left Hand Inswing.
Exterior
Exterior design: Yes
Sound insulation: 40 dB
Resistance to heat transmission corresponds to class T2 (0.65) m2*C/W.
Slab
Slab size: 34 1/4" X 77 61/64" (870 x 1980 mm).
Thickness: 2 27/32" (72 mm);
Material: Galvanized steel 1/32" (1.0 mm) thickness.
Thermal insulation: Foamed Polystyrene filling + softwood timber;
Thermal break technology: one section.
Sealing: one layer of silicon seal Trelleborg (Switzerland).
Frame
Frame Size: 38 3/16″ X 81 1/2″ (970 mm х 2070 mm).
Frame Width: 3" (76 mm).
Frame Material: Galvanized steel 1/32" (1.0 mm) thickness with corrosion resistant + softwood timber.
Thermal break technology: two sections.
Profiled door sill.
Sealing: Two layers of seal.
Galvanized steel doorframe is painted exactly in the same color of the slab and keeps аn unified look of the door.
Casing
Not required as it is part of door frame
Casings could be ordered separately. Not included into the door set.
Exterior finishing
Color Antracite (RAL 7016) wtih moire effect
Extra durable painting with reliable protection from UV rays.
Glass: Type C
Sealed double glazed unit, three chambers.
Overall thickness 2 3/4″ (70 mm)
Tempered glass from both sides
Inner glass is frosted with 3D lens
Frame of stainless steel 11 13/16″ X 59 27/32″ (300×1520 mm). Space frame of structured foam.
Interior finishing
White (Ral 9003) moire effect slab and frame.
Handle, peephole
Exterior Handle: railing type.
Interior Handle: push type, manufactured by Apecs INOX stainless Satin (Germany), with mechanical lock "day/night".
Lock/Cover, Plates/Cylinder
Lock Apecs 52 (Germany), 4th class of security / Cover Plates Inspector MON-L / Cylinder mechanism
Hinges
Outer hinges, adjustable in 3D (European Origin)
Equipped with anti-friction self-lubricating inserts, 3 pcs.
Warranty: 24 months
Life time: Over 10 years
Packing: Pre-Hung Unit ready for installation. Factory packing on pallet.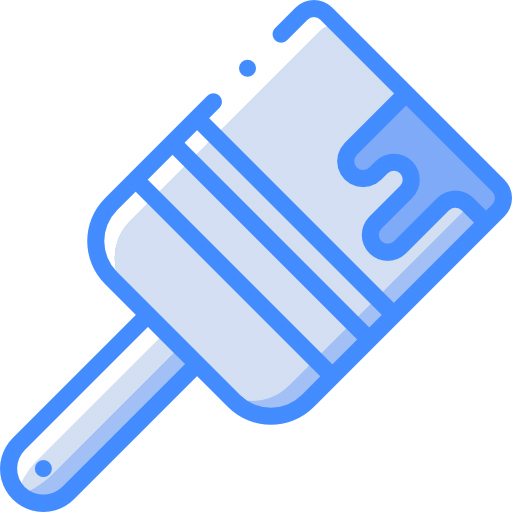 Available colors
Exterior finishing: Antracite (RAL 7016) with moire effect. Extra durable painting with reliablle protection from UV rays
Interior finishing: White (RAL 9003) with moire effect, slab and frame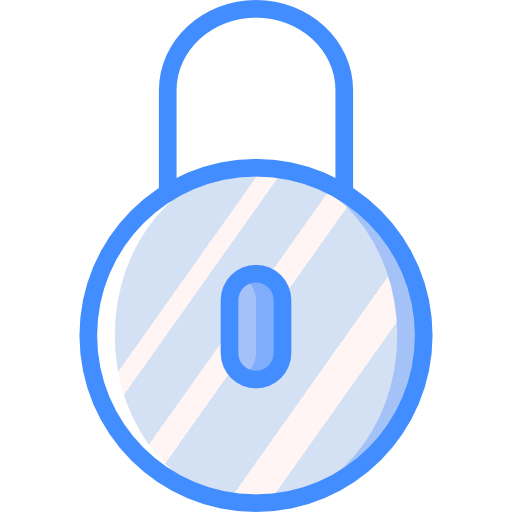 Safety
Powerful door construction and modern German lock with hook-pin combination provide solid protection for your home.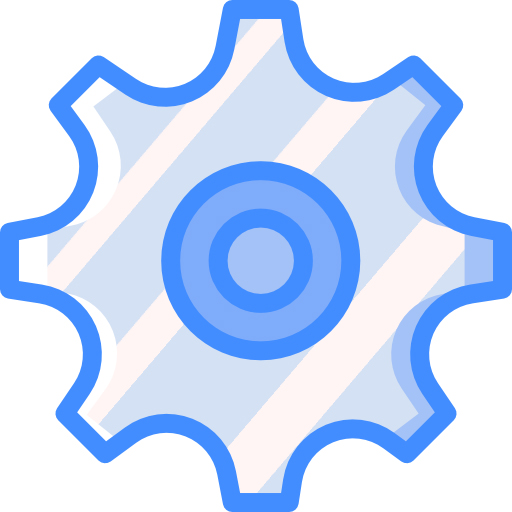 Reliability
Thought out to the smallest detail door construction combines reliable protection against unauthorized entry and high energy ­saving properties.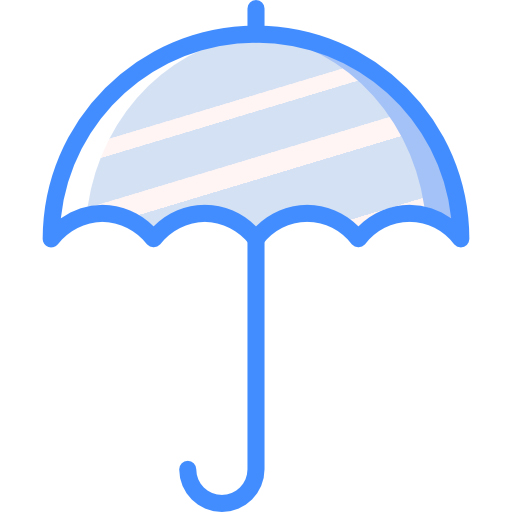 Cold protection
infused with thermal break technology our frames and slabs retain heat inside on cold fridged days and don't let the cold to go outside when it's hot and humid.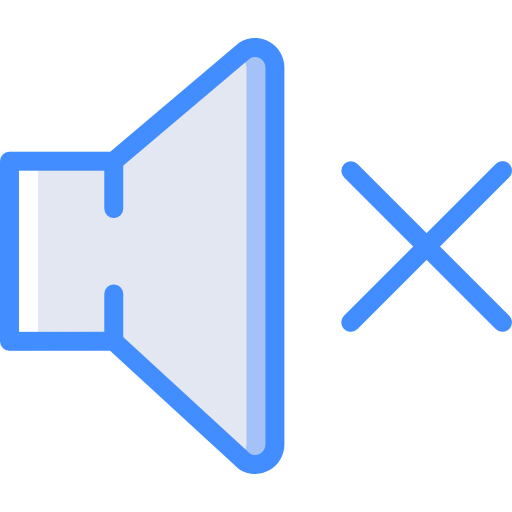 Sound Insulation
Up to 40 dB